We Provide Digital Transformation and Project Management to Improve Business Outcomes
XEQ is a Management Consulting services company delivering business solutions to clients every day. We help them with:
Project Management and Technology Integration
Innovative Digital solutions to Solve Business Problems
Strategies to gain competitive Advantages View Our Business Improvement Approach Here…

Cost and Schedule Estimate Optimization
Methods to Achieve business goals
Training/Mentoring Team Members to obtain PMP Certification
Every growing business requires a well-Managed Project that will result in the achievement of established objectives that will sustain as the business environment evolves. We build organic relationships with clients to ensure custom solutions are met without sacrificing the personality of their business. XEQ Consulting is the ideal partner that delivers innovative, high-value business solutions to help our clients gain competitive advantage. XEQ Optimized Delivery = Process + People + Product.
Business Transformation Drivers
Where clients are today
Strategic Issues
-Managing organizational change (i.e. M&A, Expansion, etc.)
-Remaining competitive (i.e. Speed-to-Market, Client Satisfaction, Service Delivery Excellence, etc.)
-Cost reduction (i.e. Efficiency & Productivity Improvements, etc.)
-Revenue growth (i.e. New revenue streams, Shareholder Value, etc.)

Project Issues
-Multiple, unaligned projects are created and are not completed
-Existing Projects don't support business strategy and objectives
-Lack of Project governance and strategic prioritization of business projects
-Lack of project methodology and standardization impair speed and agility
-Lack of resources and capability to deliver project as expected
Operational Issues
-Ineffective, inefficient business performance and service delivery
-Legacy IT no longer supported and reach of legacy apps is constrained
-Too busy managing "business as usual" to keep pace with IT changes
-Business process, application, support system & service inconsistency
-Insufficient skill sets, learning curves, etc.
Business Impacts
Where XEQ Consulting can help…
All these issues are linked – impacting your business in the following way:
-Increased complexity & difficult to manage
-Increased rigidity impacting speed-to-market & ability to respond to change
-Missed revenue & growth opportunities
-Uncontrollable project management costs
-Inability to achieve seamless end-to-end service delivery
–Customer defection
-Forced to cut costs elsewhere
-Increased downtime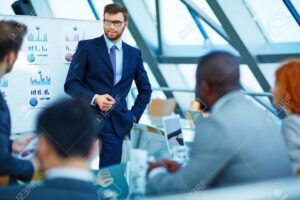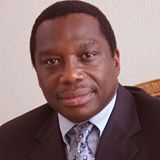 Emmanuel Umoh, PhD., PMP
Let's Be Friends!
XEQ Consulting Solutions delivers Project management solutions to clients.
Phone (US): 469-294-0705
info@xeqconsulting.com
8200 Stonebrook Pkwy, Suite 107
Frisco TX 75034